Gaby Puig: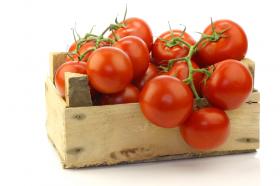 Scientists recently have made a discovery about an unusual source of electricity-the damaged tomatoes at the supermarket. Scientists said particularily, ""We have found that spoiled and damaged tomatoes left over from harvest can be a particularly powerful source of energy when used in a biological or microbial electrochemical cell." In addition to that, they claimed that the process also helps with purifying the contaminated solid waste.
Scientists have stated that tomatoes are a key crop in Florida. And therefore, the project is important because Florida consumes around 396,000 tons of tomato waste each year, but doesn't have a good treatment process. The scientists also stated that the reason they conducted their research was because they wanted to find a way to treat the huge amount of tomato waste because it is very harmful to the environment because of it's production of methane when dumped into the environment. Also, if the waste is dumped into the water, it can cause huge water treatment problems.
So with this incentive in mind, the scientists were able to create a microbial electrochemical cell that transform tomato waste into electricity.
http://www.enn.com/business/article/49424
.